Welcome to Jim Steed.com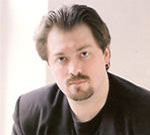 With a soaring voice and a searing guitar - award-winning singer, songwriter and performer Jim Steed has played to tens of thousands, appeared on platinum-selling recordings, sung on national commercials, scored short films, and has been featured on "The Jack Diamond Morning Show," formerly heard on WRQX Mix 107.3 Radio in Washington, DC.
Jim and Jack formed the Jack Diamond-Jim Steed Band in 1996 and have opened for dozens of national acts as well as selling out local venues in the region. Jim is also a veteran performer, playing solo and with the Jim Steed Band. He has contributed dozens of free shows for causes he believes in around the Washington - Baltimore area and is one of the most in-demand session players and vocalists in the Mid-Atlantic region.
Looking for guitar or singing lessons?

Jim Steed is one of the most in demand guitar and vocal instuctors in the DC Metro Area. Jim offers lessons in your home for your convenience.

Need a producer for your next project?

Let Jim Steed help take your project to a higher level. With over 25 years of experience on the stage and in the studio, Jim can develop a plan for you.